Missions!
Our latest Missionary is Katie Blackadar who went to Madagascar with Mercy Ships on the Africa Mercy!
Mercy Ships is a medical missions ministry that brings life saving medical treatment to parts of the world where such treatment is an impossiblity for most people. Katie served as a wound care specialist, helping those who could not have otherwise had access to needed medical care.
Give Online to our Mission Fund
Mercy Ships follows the 2,000-year-old model of Jesus to provide hope and healing to the world's forgotten poor.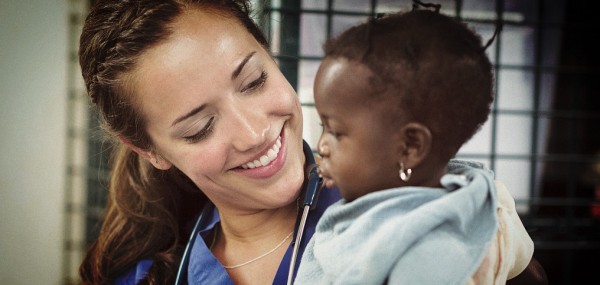 ---
Through free, basic, health-care and transformative surgeries, Mercy Ships becomes the face of love in action. The hospital ship - Africa Mercy - provides first-rate medical professionals, state-of-the-art medical and surgical facilities and health-care training to communities in West Africa that lack those critical services.
Why is using a ship important?
More than 75% of the world's population lives within 100 miles of a port city.
Many of those cities are in developing countries where access to adequate health care is limited or nonexistent.
A ship is the most efficient platform to deliver a state-of-the-art hospital to those port cities.
Many nations lack basic infrastructure services such as a clean water supply, reliable delivery of electricity, and medical facilities and personnel.
A ship is a controlled, safe and clean environment ideally suited for serving patients and crew.
Volunteers and patients thrive onboard the Africa Mercy where their basic needs are met.
These are some of the free services provided through Africa Mercy:
Transformational surgeries reduce the effects of neglected trauma, disease and congenital conditions.

Dental care reduces the incidence of dental disease by providing education and treatment

Eye care reduces the prevalence of blindness and poor vision due to cataracts.

Training programs build the capacity of local professionals to serve for the long term.
To change the world . . . one nation, one community, one life at a time.